Stainless Steel Welded Tube
Error: Invalid code
Please enter a valid email address.
Error: Please enter an enquiry.
Please enter your email address:
Your enquiry
Your code

Please enter code
(1). Manufacturing Standard: ASTM A554/A312/A249/A269/A270.
(2). Grade of the material: AISI 201, AISI 202, AISI 304, AISI 304L, AISI 316, AISI 316L.
(3). Specification.

Round Pipe: OD range from 6mm~159mm.
WT range from 0.2mm~3.5mm

Square Tube: Size range from 10*10mm to 100*100mm
WT range from 0.3~3.00.

Rectangular tube: Size range from 10*20mm to 50*100mm
WT range from 0.3mm to 3.0mm

(4). Package: Inner Package by plain plastic bags and outer package by steel boxes or wooden boxes.
The Roundness is very accurate;

The inner angle and outer angle of square tubes are both sharp 90°;
Our raw materials are of excellent quality;
When packaging, every single pipe is moved one by one by workers to protect the finish from extra scratches;
Both ends of the pipes are very clean and with no burr;
Every pipe is polished two times at least to ensure the pipes are bright enough.
Add this product to your recommendation list.
X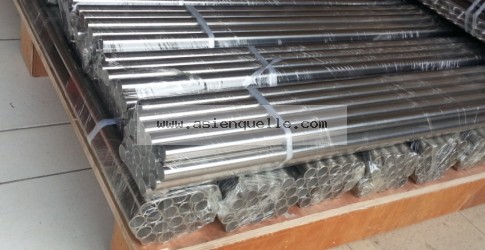 Stainless Steel Welded Tube
Cangzhou Best Steel Pipe Co.,Ltd.

50437 viewed since 2014-03-08.
Stainless Steel Welded Tube

Only registered and signed-in users can recommend products and services.
LOGIN
Sign up for free
Close